Prickly Pear Fused Glass Plant Stake
Wednesday, June 8, 6:30 PM - 9:00 PM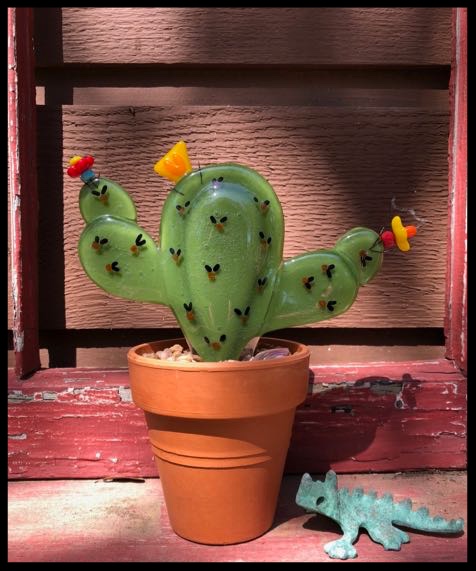 Blue Moon Glassworks
Instructor: Terry Mothersole

This class is perfect for the summer! Make your own prickly pear cactus – very draught resistant, just requires a lot of heat in our kilns!

You will learn how to cut to a pattern, use fiber paper to elevate and puff up, baking soda for cool bubbles, hi-temp wire to attach beads for blooms and make prickly thorns! All materials provided.

This one-day class requires basic glass cutting skills, and some fusing experience would be useful.

Tuition: $95

Call 512-380-0770 to register.