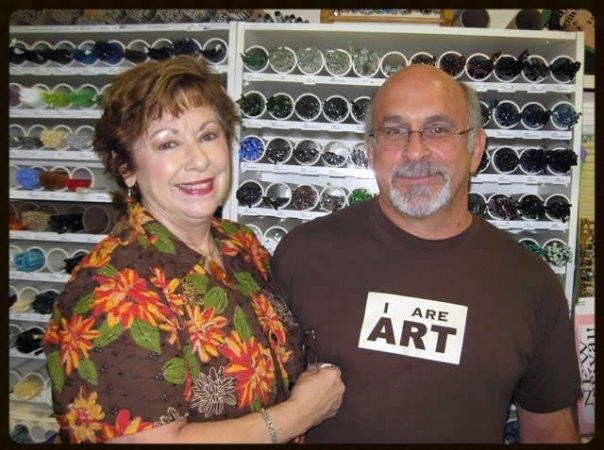 Welcome to Blue Moon Glassworks! We opened our doors April 1, 2001 and we are still going strong!
Many have asked us where we came up with the name for our Stained Glass Shop. We kept trying out names and then one of us said "Blue Moon Glassworks" because sometimes in life, "once in a blue moon", you follow a dream and it comes true!
This dream has happened for us and it has been an amazing journey over these past 17 years. Each day brings an opportunity to meet new friends who come to us because they want to try their hand at glass art. We offer classes and carry all the supplies for Stained Glass, Fused Glass, Glass Beadmaking, Glass Mosaics and more!
We are located in the beautiful historic Hyde Park neighborhood of Austin, and we hope you will come by for a visit and join us for some fun!
and our Wonderful Blue Moon Team