Introduction to Fusing and Slumping
Wednesday, June 22, 6:30 PM - 8:30 PM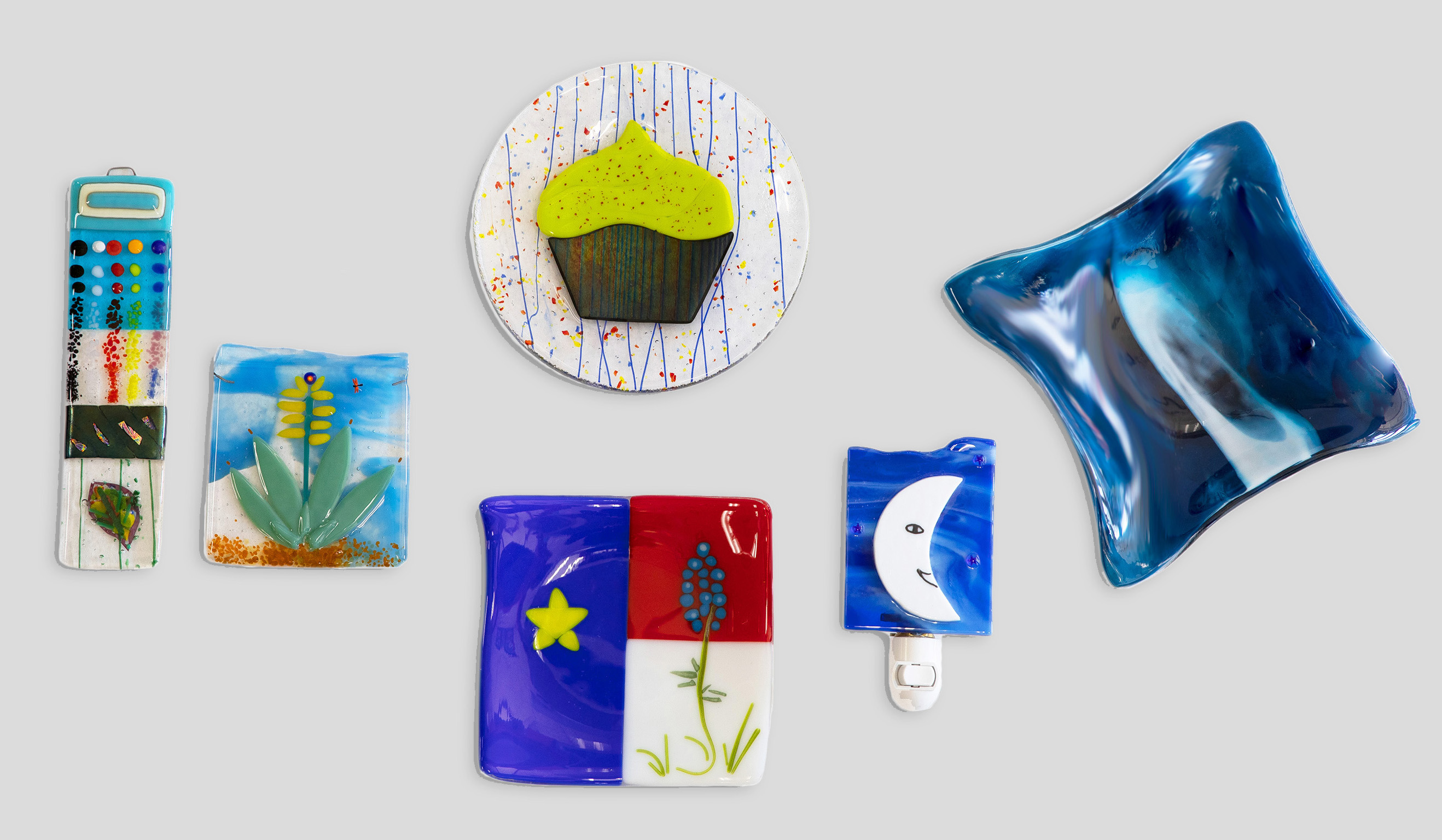 Blue Moon Glassworks
Instructor: Terry Mothersole

Students will learn the basics of fusing glass together in a kiln and slumping it in molds to achieve various shapes. Instruction includes cutting glass, cutting circles, how a design can be realized with the use of different forms of glass, understanding the firing of a kiln and other cool techniques.

Students will design and complete 5 projects that will use several different firing temperatures: a sampler tile, a 6" square plate, a 7" round plate, a night light or sun dangle, and the last project will selectable by each student.

Tuition: $195
(Tools are provided, as well as materials for the first night's project. Students can expect to spend approximately $100 for glass for the 4 remaining projects.)

This 5 week class meets on Wednesday evenings from 6:30-8:30pm.

Next class is June 22nd through July 20th, 2022.

Call 512-380-0770 to register.