Lexi and Miguu Beads Class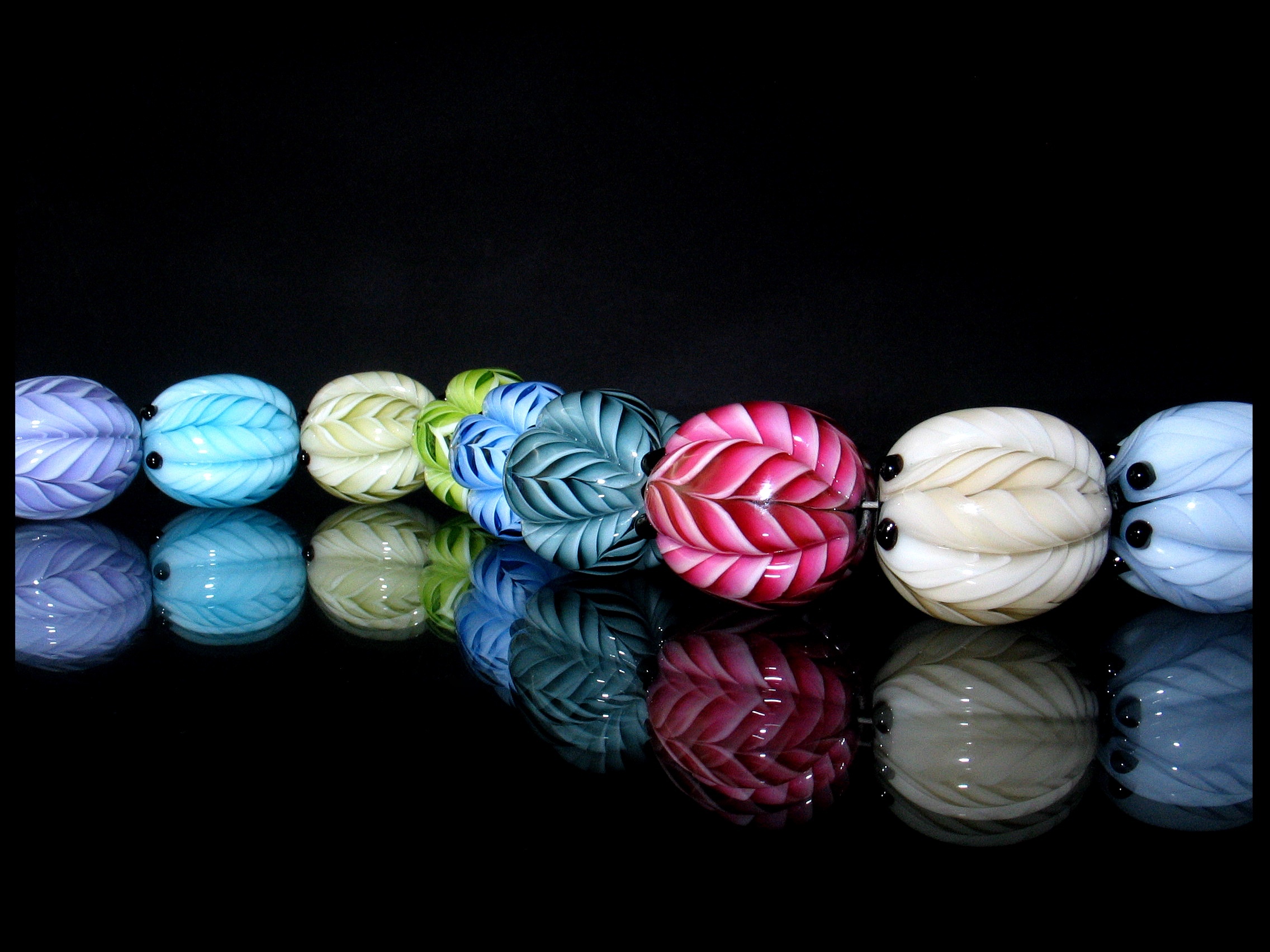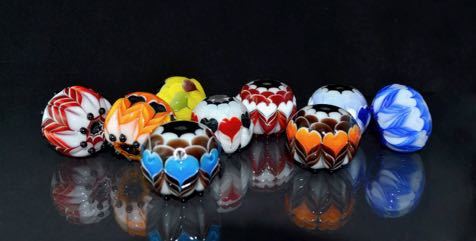 We are very excited to have Frank Miguletz from Germany, coming to Blue Moon to teach a 2 day class of his signature "Lexi" and "Miguu" beads. Each day you will learn how to make at least 3 beads! On day one, the classic "Lexi", "Bouquet", and "Valentine's Lexi". On day 2, the "Miguu", "Black Linea", and "Feather" beads.
On the first day, you will learn how to make his signature "Lexi" pattern with preferred color combinations, breaking the color scheme with his "Valentine's Lexi", and some hints on how to make this pattern work on other beads like "Bouquets".

On the second day, you will learn how to make his beloved "Miguu" beads. Learn different methods to start the bead, and how to keep the lines crisp till the end. Also learn the special techniques and preparing the different canes for the "Black Lineas" - perfecting encasing the whole bead and protecting the colors , and let the glass flow using gravity! To conclude the workshop, we are making joyful "Feathers" in glass.
These are intermediate level classes, so previous flame working experience is required.
Tuition: $450
(A deposit of $225 is required to secure your place in this class)

POSTPONED - DATE TBD
This 2 day class will be Saturday, March 28th and Sunday, March 29th, 2020.
Classes each day will run from 10am to 6pm, and lunch will be provided by Blue Moon.

Call 512-380-0770 to register.