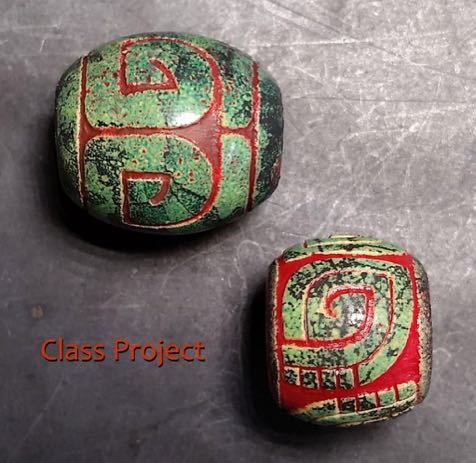 In this two day intermediate lampworking workshop, we will explore the art of cold working lampwork glass beads that we make with a flex shaft rotary tool and diamond bits.

The first day will be spent creating beads in the flame using Effetre glass, enamels, and other special materials. On the second day, we will be carving through the enamel layers on these beads to create patterns, both geometric and representational.

This is an exciting technique where the decorative element is done cold, out of the flame. The creative opportunities are endless, and limited only by our imaginations!

Tuition: $450

POSTPONED - DATE TBD
This class will be Saturday, March 28th, and Sunday, March 29th, 2020, from 10am – 5pm.
Lunch will be provided by Blue Moon.

Tools and materials will be provided.

Call 512-380-0770 to register.