This is our catalog of Mosaics classes. Call 512-380-0770 to register for classes. Better yet, signup for our mailing list and receive automatic updates of upcoming classes.​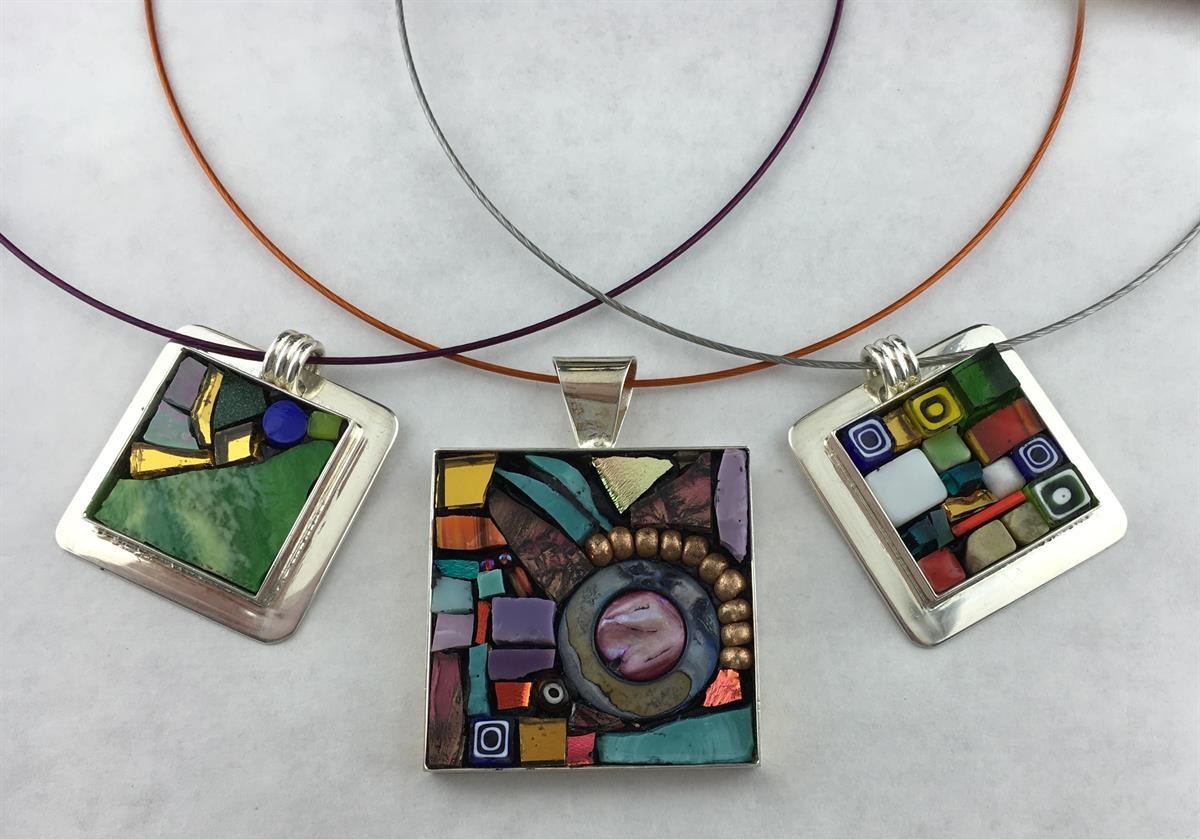 Mosaic Jewelry
Instructor: Lisa Sejnowski
Make some beautiful wearable art in this fun 2 hour class and create 2 handmade mosaic jewelry pieces. Great for unique gifts (or give one as a gift & keep one for yourself).

Using Apoxie Sculpt, you will be imbedding small mosaic pieces, beads, glass, and murine in a variety of bezels - your choice of silver or brass plated pendants, rings, or bracelets. Experiment with your own design style and create your own unique bling!

No experience needed, and all materials and tools provided (over $40 worth of materials included).
Tuition: $95

Class will be Saturday, July 23rd, from 10am to 12pm.

Call 512-380-0770 to register.
Glass on Glass Mosaics - Stained Glass Style!
Instructor: TBD
This is a glass on glass mosaic class with a flare....a stained glass flare! In this 5 week class, you create a beautiful 9"x14" hanging glass panel by combining mosaic and stained glass techniques and designs. Using your choice of a stained glass pattern as the basis for your design, you will construct and solder a lead frame (with hangers) around clear pane glass. You will then spend the next 3 weeks cutting and glueing stained glass onto it in a combination of mosaic and stained glass pattern techniques, and then grout the 5th week.

Tuition: $225

All lead, solder and glass will be provided. But feel free to bring some of your own favorite beautiful glass from home!
This is a beginner level class, but basic glass cutting would come in handy. Tools will be provided, but purchase of these basic glass cutting tools is highly recommended. These will be made available for purchase during class.